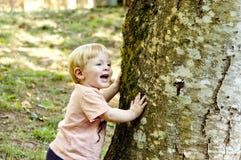 Essentially the most fun factor I have been doing recently with my canine is enjoying hide and go search. After I hear my husband are available from outdoors with the canine, he'll say 'go find Debra' and that is my clue to hide. The final Cover and Search game can be played by all ages and is nice for times when children don't know what to do and have to get rid of some energy. Conceal in a spot where you may have entry to not less than two escape routes in case your spot is compromised.
If you're enjoying along with your mother and father around, make sure that they know what is going on on. They could not want you hiding in the cobwebs of the garage, beneath the porch, or they may not want to bounce in the shower to already discover you in it.
Or, everytime you see others your age enjoying it you may ask to join in and you may even make some friends. Have your assistant say discover" or seek" and let your dog off leash, if they have good recall, or let loose slack on an extended lead so your canine can run to you with your assistant following behind. You disguise and your dog finds you and gets a reward, either a food treat, or a toy, and play. First when you find yourself trying to get to base just run somewhat nearer then conceal for a second. When she hears the phrases 'dental hygeine', she sits by the craft room door and waits for me to hide it and invite her in. She gets very excited at first, using her eyes to test each corner, and taking a look at me for hints. The teams go disguise across the different crew's home base and try to make it back to theirs.
Part of the game is getting your canine very excited about finding you, so an assistant that can maintain your dog on a lead, whereas excited, and while you conceal is invaluable. When I would rise up from my pc to take a snack break or lavatory break, sometimes I would sneak upstairs afterward, disguise behind a door or curtain, or step right into a closet, after which whistle for the dogs. Enjoying hide and search with the canine sounds like great enjoyable….I'm going to attempt it. On one other matter we adopted an old dog who couldn't see…cataracts….he had surgical procedure and it was an amazing success. Once someone is freed from jail, they will both go conceal again or sit out the rest of the round, enjoying their freedom.